May 28 2013 6:58PM GMT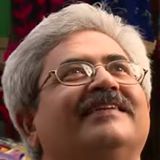 Profile: Jaideep Khanduja
SAP AG has taken a great initiative by deciding to recruit Autistic youth as software testers, QA specialists and programmers. For this they have joined hands with an organization known as Specialisterne. After a thorough study results SAP found out that people with autism carry a unique set of talent that perfectly gels with the prerequisites for becoming a programmer, tester or QA specialist. Approximately 1% of world's population falls in this category.
Specialisterne is a globally known company that is engaged in development of talent in autistic people so as to enable their fitment for working in technology areas like software development, testing, data management and analysis. This company started in Denmark and gradually spread its wings for this noble cause in many countries across the globe.
They have their fully functional offices in the United States, United Kingdom, Switzerland, Austria, Norway, Germany, Poland and Iceland. In this project where SAP has partnered with Specialisterne, the latter will support former in many countries in the coming years.