Jun 13 2017 5:48PM GMT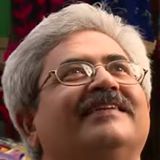 Profile: Jaideep Khanduja
Tags:
A whopping investment of 5,000 crores is something extraordinary in an Indian scenario. This is probably the first time any enterprise in India stands to invest such a huge amount in a spectrum of three years. Samsung Plant Mega Expansion in Greater Noida is a live example of this. And out of 5,000 Crore, around 1,000 Crore is already spent in terms of infrastructure, development, expansion, technology, automation, and training. Probably for the first time Samsung has got a right partner in State Government to help them in achieving their large goals. And, in fact, for the first time, a state government has been so proactive and smart to take such futuristic steps and help an enterprise to achieve their goals so fast.
That is probably something that was, at one moment of time, on the verge of dropping the idea at Samsung's end. The previous government was not capable of understanding and coping Samsung. It is good that government changes after every 5 years. Any change brings a lot of new challenges as well as opportunities.
Samsung Plant Mega Expansion Creates A New Future
It is precisely an investment of INR 4,915 Crore for Samsung Plant Mega Expansion with a clear cut commitment to Make in India, Make for India. So far out of their complete production in India, there is a chunk that goes outside India. In fact, out of its total production in India, Samsung caters to around 60-70% of the requirement of the Indian market. Rest comes as an import from other countries. This investment of INR 4,915 will happen in a span of three years. This is, in fact, the first year.
Within a period of few months, Samsung has invested around INR 1,000 Crore so far. And for the first time, this production will cater to 100% needs of the Indian market with no import targets. And the additional production will go out of India as exports to various countries thus bringing in foreign revenue. Samsung is India's biggest consumer durables and mobile phone brand.