Oct 31 2015 12:53AM GMT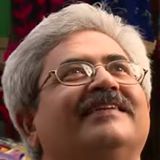 Profile: Jaideep Khanduja
Tags:
The 5th Edition of Samsung Innovation Awards was held at the prestigious IIT Guwahati on 28th October. It aims to encourage young innovators to motivate them in pursuing their brilliant ideas in real life scenario. The well-captured ideas by the young innovators that are powerful to be adapted in practical production scenario to benefit masses are chosen to be awarded in this award ceremony held every year. Samsung Innovation Awards 2015, the 5th in the series was held recently at Indian Institue of Technology, Guwahati, one of the premium technology institutes of India. Guwahati is the easternmost city of India.
Samsung Innovation Awards intends to recognize and reward innovations that have a potential to revolutionize the life of masses in the society. The award aims at motivating the young innovators so that they further pursue their innovation to bring it to everyday living usage. The first prize was given to the team who brought out an innovative mobile application for the hypernasality assessment in cleft lip and palate (CLP) patients. The team comprised of Vikram CM, Sishir Kalita, Akhilesh Dubey who developed this wonderful app with the assistance of their Professors SRM Prasanna and Dr. Abhishek Srivastava.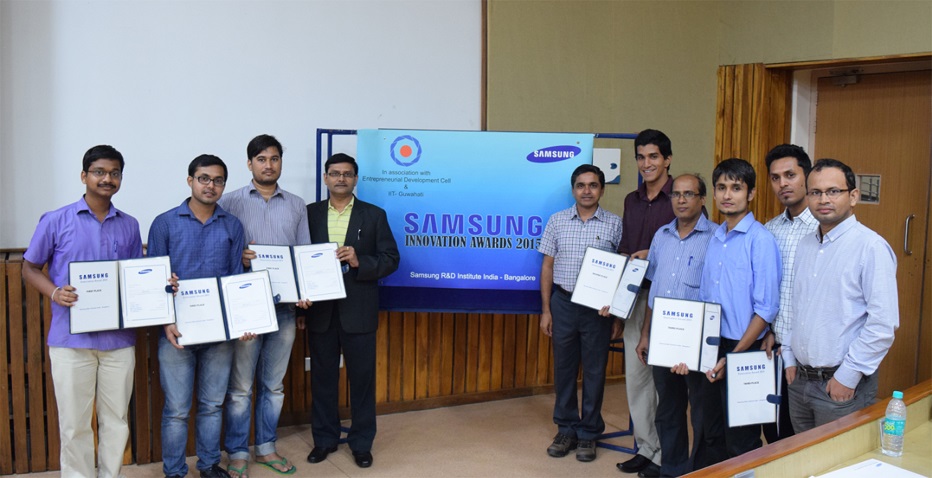 The other recipient of the award was to the team that innovated Hybrid Assistive Wheelchair Exoskeleton. The team comprised of Tanmay Shankar assisted by his professor S K Dwivedy. And the third team to get this award was the team that brought out a GSM based automatic cooking machine that is developed by Manas Das, Bijay Manali assisted by Prof. S Bhattacharya. The awards were presented by Dr. Aloknath De who is Senior Vice President and CTO (Chief Technology Officer) in Samsung Research and Development Institute, Bangalore, India.
There were seven teams in total out of an overwhelming number of applicants that were chosen as finalists. These finalists were given a chance to share their ideas and innovations among the eminent jury that comprised of Dr. Aloknath De, Dr. Hemant B Kaushik (Chairman Technical Board, IIT Guwahati), and Dr. Anupam Saikia (Associate Dean of Academic Affairs, IIT Guwahati). The top three awardees got an award of INR 2.5 lacs (Rs. 2.5 lakhs). The rest four finalists received a prize of INR 40,000 (Rs. 40,000) each. In addition, all the seven teams will get full assistance from Samsung R&D Institute, Bangalore to productize their innovative ideas.
It was a difficult task to shortlist seven finalists out of 41 participating teams. The main ideas that were taken by various teams were to bring out innovative results in Assistive Solutions for the Differently Abled, Infotainment, Digital Services, Smart Homes/Buildings, and Intelligent Personalization for Smart Devices.
The competition witnessed a magnitude of path-breaking innovations, shortlisted from 41 entries down to 7 most impactful ones. The innovative product ideas and solutions were from across themes, including Assistive Solutions for the Differently Abled, Smart Homes & Buildings, Infotainment, Digital Services and Intelligent Personalization for Smart Devices. It was the degree of innovation, usability, relevance, feasibility and overall impact on the society that mattered most while selecting the finalist's ideas.
One thing that comes to my mind is that why SRI-B (Samsung Research and Development Institute – Bangalore) has limited itself only to IITs. It is the need of the hour to go beyond and hunt for the youth there in urban who are short of proper guidance and assistance but still have some wonderful innovative ideas to imbibe in real life.