Jun 1 2016 11:01PM GMT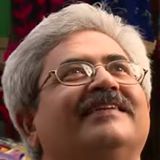 Profile: Jaideep Khanduja
Tags:
The rules of digital business plan work well provide you know the basic principles – Set right rules, vet them, and execute them with every top level leader's involvement. Only then it can help you to stay in the competition. The relationship between plan and rules of competition is two sided. Both are dependent on each other. A right plan can enable you to set the rules of competition. A right set of rules of competition executed well will keep business ahead of competitors. But the game is not that simple.
Rules of digital business plan depend on right plan
Here are the rules of digital business to stay in the competition:
A digital business plan has to fit the digital business goals. It calls for an altogether new business design where the physical world takes a back seat and the digital world takes the controlling front seat.
The product has to be recreated to pass the digital world requirements. It might need a change in logistics, packaging, or even appearance & its design.
No digital business will work in the absence of analytics.
Cloud services will become an important tool to run the digital business.
Top line priorities will change altogether to make the digital business plan work. Senior management will have to choose relevant projects to transform the business.
There would be an evolution of new business models.
Rights and authorities will take a new shape. There would be drastic changes in roles and responsibilities, the culture of the organization, and even the branding & visibility.
There would be new dimensions to costs and risks that will require quantification.
There would be investments to acquire staff with a different set of skills, newer technologies, integration, upkeep & maintenance, software & apps development.
Information security will require new dimensions. Information assets valuation will be required. Risks and threats to these assets will also have new dimensions.
Some legacies will have to be dropped, some new processes will evolve.