May 4 2009 9:40AM GMT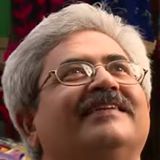 Profile: Jaideep Khanduja
Project management is a joint effort of vendor and customer teams. Project Organization members have to play their respective roles timely and religiously to get the best of the results. Both have to go hand in hand right from the start of the project till end and even beyond. The relationship does not end with the successful completion of the project. Rather a new journey starts with the project sign-off. The baby borne by the vendor team with the help customer team changes the hands with the project sign-off. If these responsibilities are not well understood well in advance, it may lead to overrun and may end to the total failure. To avoid a project overrun the vendor and the customer have to trigger the alarm well in advance as soon as they sense a sign of overrun arising out of any reason.
At Vendor end the core responsibility of project manager is to train the customer project manager in project management so that customer project manager takes the lead in project and ensures that there is no overrun in terms of time and revenues.
At Customer end the customer Project Manager has to be pro-active in his approach to escalate the matter to his top management in case he feels in advance that project is going to overrun (with reasons identified and agreed upon mutually). Some suitable metrics can be used as project plan to trace the progress of the project in accordance with the project plan.