Jun 22 2009 10:00AM GMT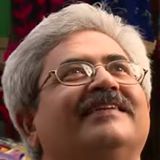 Profile: Jaideep Khanduja
As already has been discussed, User Manuals play a crucial role in any software project and are the solid bonding between product, users, customer management and vendor project team. The stronger this bond is the more comfortable and happy each stakeholder will be. Each player has to play a crucial role during the game of building of User Manuals. Both Project Management teams have to work hand in hand for that.
The quality of User Manuals has also been discussed in my earlier blog (Six Pack User Manual – how to build).
Let us discuss below the role to be played by the respective project managers in this regard:
Vendor Project Manager has to ensure that the user manuals are built along with the product development and are vetted/ approved by their QC team via a walkthrough. If need be they should as for draft manuals in build phase. If there is a foreign language issue, the Project Manager should also ensure that the user manuals are required in their local country language.
Customer Project Manager has to check that user manuals are complete in all respects, and checked thoroughly before handing it over to the respective key users