Mar 4 2014 8:20AM GMT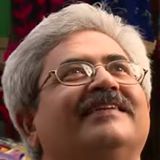 Profile: Jaideep Khanduja
Role of testing team is to look into enhancement of the application built for a customer and making it as near to the scope and reality of business as per the expectations of the customer. If development had been free of errors or bugs, there would never have been a need for a separate dedicated testing team. Testing done by development team would have been sufficiently enough to launch the product, but it never happened. Why it does not happen is a separate story.
As already suggested in one of my previous post here, it is important for testers to follow certain set of guidelines to perform their task of testing as per the expectation of customer and other stakeholders as ultimately it is the product under scrutiny that is going to speak louder than the commitments and promises made to the customer. Because if it is not the testing team that catches the bug in the product then probably no one else before the launch of the product. And a bug encountered at a later stage when the product is launched and is catering to the business needs on a live environment, it would be too late for so many things.
A bug encountered at a later stage once the product is live, it not only hampers the reputation of product and the organization behind it, but also the future prospects of the organization. Documentation, well written processes and adherence to them, regular reviews and finally a sincere feedback plays a major role in keep moving in the right direction during a project.