Sep 29 2008 10:44AM GMT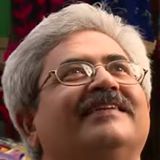 Profile: Jaideep Khanduja
When a product gets completed, it is released for testing to QC department along with the relevant documents. The QC department based on the scope of testing, availability of testers and the time at which the product is estimated to be released to customer, prepares its test plan. After studying the business and customer requirements, test cases and test scenarios are built by testers, based on which bugs or defects are reported. Once the bugs report (or defects report) is released to development team by the testing team, it is the development team that comes into the action. They based on the category, validity of a bug divide among themselves the bugs to be fixed and inform the testing team the estimated time required to close or address all the bugs/ defects. Once all the defects are fixed, the product goes back to testing team, for verification of closure of bugs.

The question arises here is that what is now the scope of testers for a re-released product. Does it suffice the purpose if testers just validate the closure of bugs? No, it is never going to be a fool-proofed product. What about the complete re-testing of the product for the two main purposes:
1. The bugs skipped in the earlier round of testing
2. The new bugs arisen during the fixing the earlier bugs reported.
This is very crucial phase and the testing in this phase needs to be more exhaustive and extensive than the earlier round of testing.