Apr 27 2014 6:03PM GMT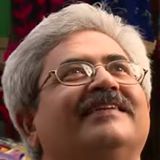 Profile: Jaideep Khanduja
Unlike constituents of Project Monitoring Team, where the members of the team are from internal management, the members of Project Evaluation Team comprise of members from external stakeholders also. The main reason for this difference is that whereas monitoring is the sole responsibility of internal management, and hence respective key members have to ensure its consistent progress; in case of project evaluation there is a process of assessment of shortfalls and the remedial actions taken in case of shortfalls.
Project Evaluation is the process of assessment of achievement of project goals, team efficiency, factors that impacted on project adversely, relevant other factors responsible for non-achievement of project goals and also the assessment of mitigation plans. Overall purpose of Project Evaluation is to ensure that monitoring process is foolproof and in case of any gaps found in the monitoring process, how to ensure that there is no gap left.
Whereas Project Monitoring periodicity is more frequent depending on the project methodology adopted, project evaluation is usually planned with longer periodicities. For most of the projects it happens at the end of the project. In some cases, there is a mid-term evaluation and then the final evaluation. In project monitoring, the emphasis is more on finding stopgaps and their remedies. In Project Evaluation it is more of accountability, Impact analysis and financial gain/loss.