Apr 27 2014 6:25PM GMT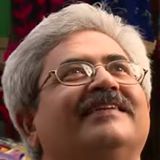 Profile: Jaideep Khanduja
Logically roles of the three teams – Project Monitoring, Project Evaluation and Project Audit are sequential and slightly overlapping in nature but there are differentiating factors ensuring a need of separate teams to conduct these separate activities. Project Monitoring is the process to analyze the project growth and find out any gaps so as to bring the derailed project back on track by taking proper measures to mitigate the risks encountered. Project evaluation on the other hand is the assessment and evaluation process with a purpose of finding out major learning points so as to ensure proper sustenance to upcoming projects and ensuring that risks encountered during the current project do not recur.
Project Audit is the process of assessing the completed project in terms of legal and regulatory compliance in terms of financial transactions – mainly expenses and income entered in the books of accounts. It necessarily happens once the project has completed and signed off. The main purpose of project audit is to ensure management and other stakeholders about no irregularities taken place during the project and if there are any, that come to notice of the team, then a proper analysis and mitigation is ensured.
Basic purpose of Project Audit is to focus on the long term goals of ensuring acquiring a learning from each project and ensuring no repeat of same kind of mistakes.