Jan 13 2019 10:07PM GMT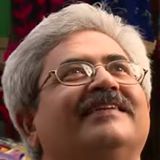 Profile: Jaideep Khanduja
Tags:
There is a constant shift in the role of developers globally. Actually, it is not a shift completely. It is, in fact, an additional kind of role that is embedding within their existing role of coding and development. It is to test as you build. The new mantra is to test while you develop. Obviously, most of it would be manual testing of small pieces of codes being built. Almost like a unit testing or a segment testing. Now, this doesn't require any additional skillset in developers. What they have to do is to just test what they are building. It is, rather, a small shift in the mindset only. A developer has to first convince himself that it is very well his job to perform it. One, because it is his own code that needs to be 95%, if not 100%, matching with the business requirements.
It is a kind of building an assurance along with the coding as an additional part of the role of developers. It is not that a shift is happening only in the developer's role. Testers also are facing an altogether similar kind of overhaul in their roles. The scope of testing earlier and testing now is changing in a big way. In fact, the ultimate goal of any testing is to increase quality and hence self and customer confidence. Testing and development are getting closer as never before. And this is proving to be a smarter and efficient move. While developers are doing all the testing themselves, testers are supposed to become automation engineers in the changing scenarios. Testers doing traditional kind of manual testing as before is a big NO now for most of the progressive organizations.
Role of Developers Takes A New Turn
Earlier testers could exist merely having manual testing skills without a few technical skills and banking completely on their functional knowledge. But now it is not possible. As the role of developers is changing, so is of testers. Testing has become more demanding thus getting more penetrative and effective. The major onus of this shift goes to DevOps and Agile. Testing needs to be in the mainstream of project lifecycle at the earliest and more frequently thereby giving fruitful results faster. Of course, no testing is complete without a human touch of discovering the unknown with the help of their intuitive exploration. Wishing a piece of good luck to all developers and testers to adopt their changing roles for the goodness of quality of the product you are developing and testing.