Apr 20 2009 10:05AM GMT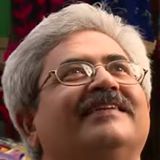 Profile: Jaideep Khanduja
The customer project manager has to take the lead and ownership of product as soon as it is launched at customer site for implementation. The UAT, training and implementation process can only be effective in case customer project team gets fully involved into each and every activity of the implementation phase. Infact the implementation plan prepared by vendor project manager should be the responsibility of customer project manager to execute.
Customer Project manager and management has to clearly understand the risks involved during the business study, implementation and post implementation phase as highlighted by the vendor Project Manager and to act thereupon to overcome those risks with suggestions from vendor project manager.
These risks could be in terms of consequences involved:
if requirements are not complete and well defined,
the involvement of users and process owners during business study, implementation, UAT, masters creation, transaction entry, reconciliation etc.,
if sign-offs not happening in time, etc.
Even if the sign-off is given and product is not put in use, there is a chance of project failure at both ends.