Jul 28 2013 11:19PM GMT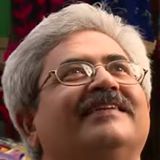 Profile: Jaideep Khanduja
Quality software engineer may appear to be performing different roles. There are several instances where people might not be aware of QA or even if they are aware of this word they might now be aware about the functions of Quality Assurance. On the other hand you will find people who are well aware of this term and the core functions performed by Quality Assurance.
A Quality Assurance Engineer is supposed to be planning and executing activities defined in the quality system in a well structured manner. These major activities that a QA engineer is supposed to be engaged in defining of development processes during the development cycle including audits, reviews and refinement. Audit would include finding out deviations from the standard procedures and their closure. The role of a quality assurance engineer also includes defining processes and procedures to be followed at every stage.
A quality assurance engineer has a major role in documentation of policies, procedures and systems.