Feb 28 2015 2:01AM GMT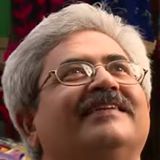 Profile: Jaideep Khanduja
Tags:
Release phase of a project is one of the most customer intensive phases where for each release you have to take a final sign off from customer. The release might be of final documents submitted to the customer, training imparted to key users regarding product usage or the product handover. There are many more activities involved during this phase. The most important part is to keep the customer as engaged and happy as possible. This is logically the last check post before you reach your final destination and declare your whole journey as successful.
That means during this phase a project manager has to be at the peak of his communication skills. His prime role is the convince customer all efforts that have been done in the project have solely for the sake of customer itself. Nothing should be projected as a shortfall of the project. Never convey to your customer that he had ordered for a strong coffee and you on your own decided that tea would be better and are trying to convince your customer the change you decided on your own. Nobody would accept this unilateral decision taken by one person where both the persons were involved in the transaction.
In fact, you didn't have coffee in the kitchen and instead of telling the reality to your customer and asking for an alternative of his choice from the options you have with you, you decided on your own. That will definitely kill your project there and then only.