Aug 25 2016 9:46AM GMT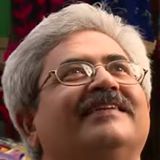 Profile: Jaideep Khanduja
Tags:
Obviously like any other investment, ROI of BI is quite possible. You know operational and capital expenses on a BI. But this is one side of the picture. There are many things you have to think of. Why you deploy BI is important to understand. Definitely, management approval comes only once you are able to justify the investment. And this justification comes only if you are able to convince them. There are certain things to keep in mind while trying to convince them. Never speak vendor's language. Rather do your homework properly, accurately and completely with the vendor before taking the case to your management for discussion and their approval. Probe your vendors as much as possible. And in complete depth.
Firstly, you need to be convinced. You must be very clear about what is the purpose of deploying BI in your organization. In addition, it is important to únderṣtand the goals to achieve. In fact, the goals must be clear function wise, and for the organization. Rather, arrive at a micro level picture than looking at it broadly. Once you are clear about purpose and goals, then your task becomes easier. Never talk to a single vendor. Even if you are talking to multiple vendors, they must be representing different solutions/products.
ROI of BI
To calculate ROI of BI, here are some key points. It must decrease time to release management reports and dashboard. In return, decision-making must become fast. A time must come after some time of installation when critical information is available in real-time or near to real-time. Think on these lines and you will generate more ideas in this regard. There need to be objective criteria to measure ROI of BI. A regular monitoring is important to analyze the results and outcomes. In fact, you must question the vendor or installation partner before your management starts questioning you. Be a little proactive in this regard.