Jul 27 2016 11:44PM GMT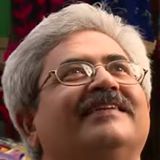 Profile: Jaideep Khanduja
Tags:
We are talking to Rohan Shravan, CEO, Notion Ink Design Labs. This is the second post in sequence. In the earlier post, he explained his journey from Adam to Able. While talking about his journey, he also talked about when it started. Here he is telling how it started. During elaboration, he explained how the things evolved while his journey was in progress. While Rohan Shravan opens his heart out, it is a great learning for all of us.
3. How did it start?
It started in my 3rd year of engineering when I started collecting money and ideas to start this business. Since childhood, the potential in computers has fascinated me and the lack of what we have envisioned, drives us. We have been extremely innovative in how we have achieved things. A very simple example is how we pitched and got help from a college called, BVRIT to set up computing lab, where we could select the best students from the college to train them on our OS, and in return got extremely well design computing lab for our development.
4. Did you really enjoy this journey?
Yes. We have had the privilege  to train more than 400 people, work with wonderful students and professionals, learn things which would otherwise would be impossible, drive people mad, drive engineers to give out their best (for which most hate me as well), as well as understand the ecosystem and importance or training people. 5 start-ups have come out of Notion Ink, and we hope that we can give birth to more.
Rohan Shravan continues…
5. How the things evolved during this journey? Technically, operationally, and logistically?
There is no word which can describe the difference in the level at which the real world works and what is taught in colleges. This is disappointing, but an eye opener as well. When I started it was all a vision, and each element of that vision required learning new things. We have designed touch panels, learned injection molding, internal as well as exoskeleton design for strength, battery design, designing OS from scratch, developed 20+ core apps, optimize Kernels and DVFS systems, written drivers, designed world's smallest STN display, wrote several patents, failed at perfect execution of support system, then designing a fail proof support system, sold devices to 84 countries, worked with RBI and Banks to implement international Payment Gateways, etc.
This is a very large list and it can overwhelm anyone unless they have right people doing their part in the whole scheme of these inter-dependent/driving gear system. We are glad that today we have such a wonderful team.