Apr 20 2014 8:19PM GMT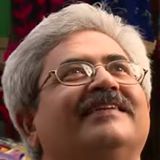 Profile: Jaideep Khanduja
Recently I interacted with a professional photographer from Mexico City and while learning about his work I could sense that they have a similar (if not same!) kind of Project Management activities to manage their project assignments. Their projects also vary in size thereby earmarking the duration of a project. These assignments are also of similar kind of nature as software projects – overseas, offshore, domestic, international and so on…
And so I decided to talk to Rodrigo to understand how does he manage his projects and other aspects related to his projects' management.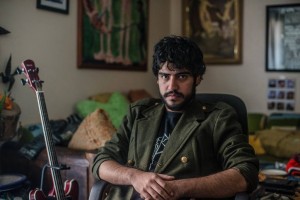 Short bio:
Rodrigo Jardón, September 20th, 1987
Mexico City based photographer. Rodrigo works to cover social issues ranging from demonstrations in Cuba to refugee camps in the Western Sahara and Palestine, and from sporting events in South Korea to rock concerts in Fargo, North Dakota.
He is usually a concert photographer but since March 2012 he has a personal project of photo essays called "Tourism in the lives of others" on his webpage. It contains sequences of images ordered in a narrative to transmit a feeling more than information, closer to poetry than documentary, as he sees it.
How challenging is your work?
I have basically two works: Concert photography, where I make money from, and Documentary photography, where I cover social issues and even violent demonstrations. That is the challenge: to combine those two lives at the same time, but it is also the best part as it helps me to keep balance of myself.
What basic skills are required to become a good photographer?
Devotion for your work.
When did you realize to take photography as a career?
When I realized I that if I worked hard enough I could use photography as an excuse to travel, free concerts, and even make some money!
What are the main challenges in this career?
As a freelance photographer I think the hardest part is to administrate your time and money, as you are your own company.
How many projects do you do in a year?
Around 2 or 3 big documentary projects, the rest of the year I do concert photos.
How the sizing of photography project is done?
I usually save money and go to places to get exposed to situations, as Susan Sontag says: "The camera makes everyone a tourist in other people's reality, and eventually in one's own." (Melancholy Objects, p. 57).
Does it require a team to perform these projects?
I usually work alone taking the photos, but I like people writing about them in order to know their perception, the last collaborative project I did was in the Ozark Mountains in Arkansas with writer Alice Driver entitled "My homeland".
What various roles are you required to perform in a photography project?
In my photo-essays I am the producer of the content, but I think that the most important role is as an editor, when I select and arrange the images previously taken in order to evoke emotions in the viewer, this can take days or even weeks.
What career did you plan during your education days?
I wanted to be a book illustrator.
What languages you can speak and write?
Spanish and English.
What are various styles or genres of photography?
It is often divided based on the use of the image between art and documentary photography or candid and posed depending on the technique, but nowadays everything is mixed. My favorite genre is the photo essay: a set of photographs that are intended to tell a story or evoke a series of emotions in the viewer.
When did you start photography?
My brother got cancer about 13 years ago, and my mom bought me a basic digital camera to take photos and videos of him. When he died there were only those images, and this is how photography became important in my life.
When my family was recovered, I traveled with my mother in her fieldwork. She is an educational researcher, and I accompanied her to take photos to illustrate their research, especially in the Mexican borders.
Would you like to share some of your major projects?
Some of the ones I really like are "Ten Days and the goodbye train" and "Seasons in paradise", some others have a more political side like the ones on Palestine and the Western Sahara refugee camps.
What are your forthcoming projects?
I`m looking forward to finish a series of photo essays on in the different countries of the divided Kurdistan, in order to reflect the subtle violence against the Kurdish people, and looking for writers to add texts to my previous photo essays in order to make them more collaborative.