Oct 29 2017 1:20PM GMT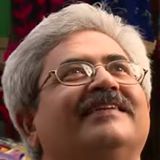 Profile: Jaideep Khanduja
Tags:
AI (Artificial Intelligence) and AR (Augmented Reality) are not merely buzzwords anymore. Neither are two technologies just a topic of discussion or research. The two have become the reality of life and are getting visible in many of the real-life projects. Robots are becoming an integral part of our life. Industry verticals like Travel, Space, Hospitality, Healthcare, Automotive, etc. are already adopting these technologies fast to leverage. Obviously, whenever a new technology comes there are early adopters, observers, and followers. Early adopters always have an edge over others in terms of acquiring new learning by experience which others in the fray miss. And this learning comes either way, irrespective of you succeed or fail. In fact, failures equip you better to risks anticipation and mitigation well in advance.
The fact of the matter is that our personal and professional lifestyles are changing. Work is becoming easier with the adoption of newer technologies. Nonetheless, challenges never exit from life whatever advancements you achieve and adapt. Fear of robots replacing workforce for production and other repetitive jobs are quite genuine but then that itself creates another pool of opportunities. In any case, production through robots will definitely increase efficiency and productivity. That also increases the risk factor. A small fiddling with a piece of code will bring everything to halt. All it requires to stop robots functioning or start malfunctioning is an alteration in the code. That is something very serious and can lead to disasters. Using AI, companies like Ola, Uber, Netflix, MakeMyTrip, Oyo etc. have been able to change the complete business model in the logistics, travel, hospitality, and entertainment sectors.
Will Robots replace Human completely?
In fact, the human-machine partnership is going to acquire a new shape altogether. Robots will replace human in many fields in no time. As a matter of fact, machines will be performing the roles of human beings who in turn will be busy creating more tasks for these intelligent machines while making them more intelligent.