Oct 26 2017 11:05PM GMT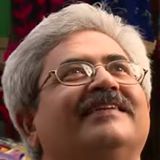 Profile: Jaideep Khanduja
Tags:
Potential of robotic process and automation is endless. Limitation is only at ideation, development, and deployment. IoT is no more merely a point of discussion. In fact, it has become a business case in many ways. Every business is now technology and data-driven. As a result, successful business cases become industry shaping agents. Especially the innovative ones. When we think of technology these days it comes to mind that everybody is embracing technology. It is not that industry drives technology adoption. In fact, it is the consumer that forces technology adoption by an industry. The speed of adoption is increasing tremendously. Every new initiative in technology is making things better, faster, and cheaper. At the same time, data privacy concerns are rising at the same pace. Government is coming up with its own data protection regulations. Every new development, in fact, comes with a new set of threats.
If you look at top three concerns of CEOs, 83% of CEOs have a high focus on speed of technology change. Talent and cyber threats are the next topmost concerns. In today's digital world technology and data are the tools for progress. Most of the organizations struggle with charting a roadmap. Is technology a disrupter? Image-based processing, AI, social media, wearables, automation, and chatbot engines are playing a major role in industries. One must understand key themes to deal with this disruption. Such as data analytics and AI. Data is the new currency, in fact. Big data analytics can help in customer service. So is true for Robotic. Process automation can reduce operational costs and at the same time can increase quality and productivity. Digital framework and strategy, collaboration tools, processes, and culture, integration are some of the differentiators.
Robotic is going to be a big changemaker
Air taxis are changing the whole concept of transportation. Disruptions are forcing birth of innovations. As a matter of robotic is going to change the complete preposition between an employee and employer.