Feb 27 2017 3:03PM GMT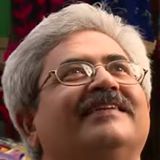 Profile: Jaideep Khanduja
Tags:
Internet of Things is not merely a buzzword. In fact, a lot is happening in this area worldwide. But at the same time, there is another issue. The rising security concerns with the rise in IoT projects is creating a different set of threats for industry. As a matter of fact, there are many unanticipated risks that are yet not perceived by the technologists and risk experts. A recent article talks about this at length and it is important to understand it properly. Though Internet of Things is a revolution, it is causing certain safety concerns. Of course, any convenience comes with a pain. And we, importantly, need to address to it. There are certain alarming issues that consumers and manufacturers need to take care of in this regard.
Over a 50 billion IoT devices will be talking to each other by the year 2020. This figure comes from a whitepaper by Cisco. In fact, consumers and industries are already feeling the necessity of connecting devices. This necessity arises to bring a big amount of comfort factor in our daily lives. Smart homes, smart cities, smart transport, and smart buildings bring in a lot of devices sharing information with each other in a fraction of a second. This information thus enables you to take timely decisions and actions. Smartphone companies are already releasing new generation devices having inbuilt IoT applications.
Rising Security Concerns
But while these devices tend to increase convenience, they also imbibe with some serious security risks. The uptrend in rising security concerns is alarming, in fact. More devices on the internet mean more liberty to hackers to put their hands on. It is the sensitive data lying on or traveling through IoT devices that are at stake. As a matter of fact, weak infrastructure and insufficient security in these devices is an open invitation to hackers. As we all know that hacking an IoT device is easier than a computer or phone. That is why there is a tremendous increase in IoT botnets. In fact, a vast level of connectivity of these devices invites for more lucrative hacking tasks. Because it opens a plethora of systems inviting them for this challenge. In fact, rising security concerns demands an immediate focus from security experts.