Oct 28 2012 11:09PM GMT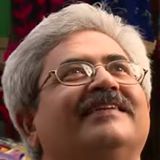 Profile: Jaideep Khanduja
This was the first time Chris Cooper from Richmond was attending a hackathon. He was not at all aware that he was going to be the grand prize winner among all participants. After reading an invitation on meetup.com (the online site that is quite prominently active in US for meetings and discussions), he decided to participate in the event to ascertain his programming skills. Initially he had no better motive than attending this interesting event to get some fun out of it and meeting some local people at the venue.


This was 24-hour non-stop event that started on 19th Oct 2012 to end on 20th Oct. that was simultaneously organized at three different locations in Virginia. Cooper finally got the grand prize of USD 1,500 for his excellent piece of coding that he wrote for formulating a tool that helps in developing alerts for profiles of students in schools that have chances of getting in the dropout bucket. This tool in turn will then help the local associated educational administration agencies to find out ways to mitigate this risk for those students and get them out of that bracket of students having higher chances of dropouts.
The event termed as HAC4EDU was sponsored by Apps4VA


The purpose of this event is to provide an opportunity to aspirant developers to develop some innovative kind of programming to use student's data and help in using that data to produce solutions for some challenging issues that are being faced in education circle.