Mar 23 2019 11:52AM GMT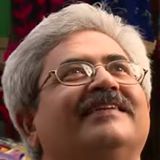 Profile: Jaideep Khanduja
Tags:
The whole world knows the value of quality and how much it matters in terms of loss and profits, then why the top retailers across the world failed to adhere to its standards and procedures as per 2019 Retail Quality Report? One thing I always fail to understand – the real cause of failure in quality measurements. Is it due to time limitations? Is it there too much to achieve? It might be a lack of knowledge. It might be the absence of confidence. Rather, it might be a result of overconfidence. It could also be the result of the right set of people to achieve it. There could be other reasons that probably my readers can pinpoint in the comments section of this article. Let us try to examine these reasons one by one. Whatever is the case, these reasons can lead to big losses, blunders, and failures.
The first reason that comes to my mind is time limitations. If it is too much work to do in too short a period, then it is foolish to start it. It is foolish, in fact, at the management's end to undertake these kinds of projects. As a matter of fact, the whole project should be broken into two proportions of 80:20. Segregate the goals. Sort out the top 20% of most important ones and then spend the whole time in achieving those with full dedication of analysis, development, and testing. These 20 top goals will get you more than 50% of the results that you were planning to achieve with a whole lot of objectives. Finding the right reason is of utmost importance when it comes to quality. Applause, a global leader in digital quality and testing through crowdsourcing, releases its 2019 Retail Quality Report recently.
2019 Retail Quality Report Is a Big Learning For Global Retail Industry
It is important to go to the root cause of the reasons causing these failures. It is equally important to ensure the same mistakes don't repeat this year. Otherwise, the whole purpose of 2019 Retail Quality Report gets defeated.