Jun 27 2016 9:51PM GMT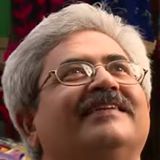 Profile: Jaideep Khanduja
Tags:
Do you have a separate team responding to change in your organization or is it the same who is following a plan? Obviously, it is the same team that follows a plan responding to change as and when it happens. Following a plan is a day-to-day activity while change does not happen on daily basis. If you have good processes and tools in place, you won't be changing them so frequently. There is always an internal or external (or both) factor that raises an alarm for a change in process or tool, or an individual performing that process or tool.
Responding to Change is a Quick action
Do you have a change management process in place in the organization? Does this process address to how the priorities change over in case a change request is raised? The change request automatically takes a priority over the plan in adherence. The reason behind this is the change itself. If there is a request for a change, it means there is some shortfall in the current process. This shortfall that was not until yesterday might have arisen due to change in policies, strategies, processes, a new business application introduced, or the introduction of mobility in the organization. It is a well-known phenomenon that whenever there is a launch of a core business application in the organization, there is a change in processes, roles, and responsibilities.
Following a plan is always good. It could be daily production plan, material procurement plan, development plan, testing plan, etc. If least deviations occur out of a plan over a period of time, it means the plan is well structured and matched with organizational needs. Change, as said above, does not occur every day. It arises out of a need. A need occurs out of a change. It is a cyclic behavior. A need catering to a change and a change catering to a need.