Jan 13 2019 10:59AM GMT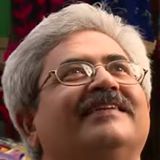 Profile: Jaideep Khanduja
Tags:
If you are in project management the first and foremost important thing to check in your project management lifecycles if you have a place for requirements analysis. In my opinion, the requirements analysis is entirely different from requirements gathering. It includes requirements testing and validation along with parallel scrutiny with actual business processes in place. If you don't perform all these and start your coding, you are definitely calling for big trouble at a later stage. It may, in fact, lead to an entire failure with a big setback to reputation, finances, business, customer loss, and time. Any project failure leads to a risk of losing the best talent in the pool especially if the project is not managed properly. Obviously, the best of the people would not like to stay at a place where risks and mistakes have a higher stake in the projects.
It is very important to learn the deep connection between requirements analysis and testing your requirements. Knowing that testing requirements are very important is one thing, how to do it in the best possible way to avoid later accidents is an altogether different ballgame. As a matter of fact, the requirements analysis stage has to have ample time and best of the resources to ensure foolproofing in a wholesome manner. Once the coding starts, the entire focus shifts to timelines, testing, and execution. The analysis stage is over by then or it takes a backseat by then. A thorough QA check of business requirements, processes, wireframes, and mockups are very important before the beginning of coding. Anything in the requirements that is not testable is risky.
Requirements Analysis Has To Be Heuristic In Nature
Business scenarios and test cases have to be complete and clear. Anything vague is meaningless. There has to be a perfect strategy. As a matter of fact, any coding and later the implementation has to align well with one or the other requirement well. If it doesn't, there was something wrong with the requirements analysis.