Jul 21 2013 5:23PM GMT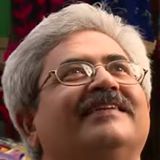 Profile: Jaideep Khanduja
Requirement analysis is the first exploratory exercise that happens during a project management cycle. It is a phase in which a set of business analysts visit the customer location so as to understand the actual business process by witnessing the real business scenario and meeting with core process experts who are managing the business flow from various fronts so as to understand the core business process and thereby chalk out the business/ customer requirements.
Requirement analysts are supposed to have an expertise in various areas. One core area is they need to be good probers and observers. Probing tool must be used at the time of discussion with process and business experts from customer end so as to finalize the requirements. RA team members must use their observation keenly in order to understand the actual processes being driven. It is the customer who needs to understand clearly what process will take place in what manner after it is taken shape of a business application.
There is always a gap between any process being driven manually and that through an application. The flow of process may not remain as it is when ruin through an application. There might be some changes happening in roles, functions, authorizations and approvals.