Oct 20 2010 10:30AM GMT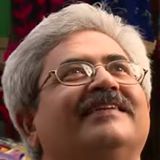 Profile: Jaideep Khanduja
The risk management and change management are two major players in whole release management process. Release management in itself demands a complete product transformation lifecycle management.
The risk mitigation plan depends on how critical the application is for business and also on how much dependency is there for business on this application. Higher the dependency, lower is the permissible downtime during the running of production server.
Once the business is totally dependant on an application, it cannot afford to incidents like low performance, unavailability, wrong results, delayed response etc. More so when there is no alternative provisioned by the management, the reliability and availability of the application carries a very high stake.
The management then keeps a highest level of assurance to keep its key users and business stakeholder's expectations intact.