Oct 19 2010 11:01AM GMT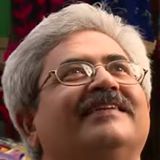 Profile: Jaideep Khanduja
Once the assessment is validated, the product is ready to be installed in a separate server to run if for real business in real-life scenario. This server is supposed to support the business transaction in real terms. The configuration and other parameters are selected keeping all these factors in mind.
This server is termed as production server. The production server is almost replica of staging server. The key difference between a staging server and production server is mainly that of sizing. The staging server is supposed to handle real-like scenario whereas the production manages real business.
The performance, load and peak testing are once again performed during staging server to ensure that all business scenarios will succeed when the staging level is crossed to production level. The shifting of staging to production is planned and scheduled as per the users comfort so that least business is affected.
This matters more when the production server is in place and later from time to time the new releases, patches, updates and upgrades. The business cannot stop during all these activities. Every such update is critical and risky in a way that if something goes wrong, and the application behaves abnormally, there should be an immediate plan to roll back and go back to the previous stable position.