Oct 19 2010 10:54AM GMT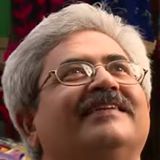 Profile: Jaideep Khanduja
As the test team finishes the testing process, submits the report to development team, and finally ensures that all test cases pass, the final code is installed in a different server termed as staging server.
This is the server for the purpose of UAT (user acceptance test) for the purpose of using the product as per user and business requirements simulating the real business scenario to evaluate and validate that the business purpose is served perfectly by the product.
The product is evaluated also for the operational purposes. It is evaluated during this stage that it suffices the purpose of product in mass usage when the complete business starts using it through its relevant key and other users.
It is used in the same manner as the real business would be using it but at a smaller user-base. But it is taken care to do a complete coverage.