Oct 15 2010 9:18AM GMT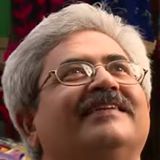 Profile: Jaideep Khanduja
Though many development teams do not understand the importance of testing the product on their own, but it definitely helps both teams (development and testing) to a large extent in refinement of the product.
A regression test is performed by testing team going for a complete extensive and exhaustive coverage of the product. A well suited set of test cases are performed by testers to ensure each test case is run with pass or fail status.
The test environment ideally should be built in two different servers (replica). This is done ideally to have a complete coverage surety without missing any area by either of the teams.
Test teams run their test scripts as per the test plan and test schedule. The plan and schedule is derived from the requirements of business and customer. The process is unquestionably followed and managed through change management.