Oct 15 2010 9:13AM GMT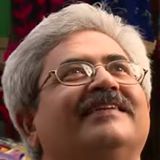 Profile: Jaideep Khanduja
Release Management is a journey of software product starting from requirement gathering, product conceptualization, prototyping, coding, testing and finally landing to production server. This product inception and production journey starts with developer's machine to development server to testing server to production server.
After developing and completing the code, development team hands over the product to specialized persons for performing unit test, integration test etc. to that the product can be formally handed over to testing team for regression, performance, functional and load testing.
A test server is built for this purpose creating a similar environment as that of the one going to be used in the real scenario (production stage). The code residing in development server is replicated or reproduced in test server for the purpose of testing.
It is always better to perform some good level of internal testing by development team before releasing the product to testing team.