Apr 30 2017 10:06AM GMT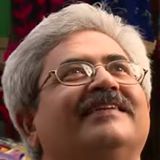 Profile: Jaideep Khanduja
Tags:
It is important to understand relation concept in database. A database comprises of multiple tables. All tables are an integral part of the database. In fact, all these tables connect to each other with the help of some keys. It is the key that acts as a pointer in two tables thus establishing a relation. It is as simple as the relation concept in any database. Suppose you have a table EMPLOYEE MASTER and another table as EMPLOYEE ASSETS. Now Employee Master will have all the basic details of an employee. And you generate a key Employee Code. In the other table Employee Assets, you need not repeat this basic details of an employee. Just create records with the existing Employee Code which establishes a relation between the two tables. This relation becomes handy at the time of creating new records, reports, and dashboards.
To learn the relation concept in database further, let us think about the same two tables above. While entering Employee Assets of an employee who is already having some assets in his name, you need to add new assets in his or her name. While entering these details from the front end by an end user, you need to give a screen to enter the data. Now some information about this employee must reflect here like Employee name and existing assets, for instance. The former will come from the Employee Master while the latter will come from Employee Assets. It is the Employee Code in both the tables that make it possible.
Relation Concept in Database
Unless you have a common key that establishes a relation between the two tables, it will never be possible to fetch the correct information from the two tables. Meaning, if this relation is not correct, you will be showing wrong name agains an Employee Code. That is the relation concept in database.