Feb 6 2009 10:00AM GMT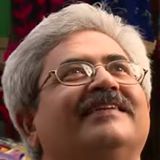 Profile: Jaideep Khanduja
Regression testing comes into picture in "re-testing" of a product. The purpose is very clear – a thorough testing. Regression testing has to be as rigorous as possible, for this reason. And regression testing never happens once, it has to happen again and again till the product reaches at a maturity state of release.
The purpose of a regression testing is to manage the risks occurring after the changes done to a product. Changes happen after the bugs have been reported to the development team or if the customer has asked for changes (or a new requirement) in the developing product. In an effort to entertain them many changes are done by the developers. The changes could result in following:
A new bug developed while fixing a reported bug
A bug fixed by the developer not actually fixed
New bugs built while taking into account the new requirements or changes from the customer
Earlier fixed bug re-occurring
To handle all this, an extensive and rigorous testing is required to be done by the testers for the good cause of releasing out a "bug-free" product at the end of regression cycles.