Aug 3 2014 5:33PM GMT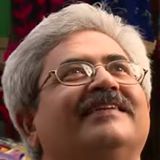 Profile: Jaideep Khanduja
Tags:
Let us try understanding what is refactoring, what is the process of doing refactoring, why is it needed or required and what the purpose it achieves or helps us in achieving. Refactoring is a process in which you change your software system in such a manner that although the external behavior of the code or application remains unchanged but the internal architecture or structure of your application is improvised to a large extent in a big way. Refactoring is a known term among Agile, Kanban, Scrum and Kaizen professionals.
Refactoring is always performed in small chunks or phases. After each small chunk, you need to examine and ensure that the application system remains unaltered on its functionality front. Smart refactoring process is in which the bug fixes, existing feature enhancements and new feature additions are also taken care of during this. Eventually refactoring does not limit an application to just internal structure enhancements but also allows change in functionality, if there is a demand for it. Refactoring in fact makes it easier to incorporate changes in application in an easier manner and with least risk involved in it. Refactored code is also called clean code.
Refactoring is also sometimes compared to cleaning your kitchen while and after cooking. A larger kitchen caters to larger volume of dishes and consumers. when multiple dishes are to be prepared in multiple times for multiple lots of people, the cleaning and reorganizing process keeps happening during and in between each course. What it means is that in such a scenario, someone is taking care of all processes of cleaning and reorganizing in a regular manner. If this does not happen, the whole process would lead to a big disaster or a failure.