Nov 25 2011 6:54PM GMT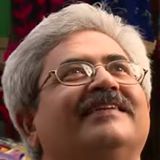 Profile: Jaideep Khanduja
Any project can be made successful if two of its components are left unnoticed, which are – expenses on the project and time limits. Though both of them are the most critical components and none of the projects on this earth can be run or finished on the basis of ignoring these two components. Even if a project is sponsored by internal stakeholders of the organization, it cannot have an uncontrolled flow of money to run it. Internally sponsored projects are also termed as self sponsored projects.
In an externally sponsored project pressure of both time and money is there in most of the cases. No client would let its money flow without getting desirable results from it, especially in today's economical situations. Various efforts are done and measures are taken to apply controls and checks so that progress stays on track and nothing goes out of control.
In fact during your all running projects, one team can take a project of cost reduction. This project focuses on the processes of other projects in the organization with a target of doing some improvements in those projects' processes so that there is a considerable reduction in time and expenses. This team's intentions are not to pinpoint on any person or mistakes but to find out the gaps in the established or followed process so that it can be fixed or filled appropriately in order to increase the overall throughput of the project.
And we all know that throughput of any project can only be improved by means of improvement in cutting down its expenses or scheduled timeframe.