Feb 19 2018 10:22PM GMT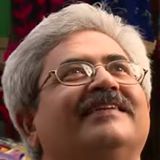 Profile: Jaideep Khanduja
Tags:
Digital Transformation is the key to redefine business. Definitely, any transformation must have a positive impact on any or all of the business factors. Like, growth, revenue, customer retention or acquisition, etc. And this impact has to be substantial. Overall, the purpose of any transformation is to get appropriate returns on your efforts in terms of these tangible or intangible factors. Flexibility in the business to accommodate the unstoppable demand for rapid changes is very critical. In fact, if you have an ERP in place which is rigid in nature, it is going to be dangerous for your business. It might freeze your processes thus forcing you to walk a tightrope without a scope of an iota of flexibility. Obviously, this increases the number of threats and vulnerabilities in the whole ecosystem. This, in turn, makes the whole system quite cumbersome and incoherent thus creating high confusion.
If that is the phase your business is passing through right now, you need a digital transformation to redefine business. It is not merely a buzzword. In fact, you need to understand it well before deploying it. The best way to understand it is to see where your business is right now and what you want to achieve. Basically, you must be able to figure out the most daunting issues in business. Connecting the dots with the help of latest technology then becomes easier. The big picture is that digital transformation is already transforming businesses across the globe. Yet most of the businesses are not ready to leverage its power. Strategically, your business processes, activities, and competencies need to accelerate to pace up with the transformation. The things are actually changing faster than you could anticipate. Imagine manufacturing units in a portable format. That is a phenomenal transformation.
Digital Transformation is not merely a Buzzword
A recent example of digital transformation is Boeing. To create its airframes, it now uses all-virtual design framework. This has been a huge transformation in the organization reducing its time to market by 50%. This is important to redefine business.