Feb 16 2014 5:47PM GMT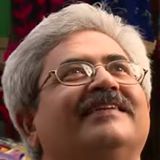 Profile: Jaideep Khanduja
Each software built is associated with some stakeholders and audience. The higher is he number of audience, meaning the number of users, the higher is the risk. Risk goes in many variants of two main components – money and reputation. It impacts on financials, business, customers, stock price, sales, revenue and many more factors.
When it comes to a world class leader in manufacturing of vehicles, the stake and risk increases manifold. As per a news item, recently Toyota had to recall almost 2 million newly launched Prius hybrid car from the market due to a bug in the software embedded within the vehicle to perform certain functions. We all know the complete lifecycle of a software. It goes through various phases – requirements, development, deployment, launch etc. In between there are certain stages where quality has a major role to play which impart in depth testing of the product. Testing is critical in many aspects.


Prius is the latest generation of full hybrid electric car produced by Toyota for its mid sized segment customers. It was rated as one of the cleanest vehicles in the United States based on its smog forming emission technology. The latest recall that happened early this week was due to a glitch in the software because of which the gas electric system of the car was automatically getting shutdown. The recall has happened in many countries including Japan, North America, and many places in Europe. Toyota is a company that is heavily dependent on technology for their manufacturing process. Besides having highest level of quality control mechanism in Toyota manufacturing plants that is manged via Software Quality Management (SQM), they use Prince2 and CMMI to a large extent for their software applications used for the development and manufacturing processes.