Aug 5 2015 11:42PM GMT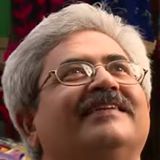 Profile: Jaideep Khanduja
Tags:
The prime business of business apps is to facilitate the business and not drift it to a more lethargic condition. There are certain key indicators that can tell you clearly if your business apps are either out of their life or if those are newly deployed, have been a waste of time and efforts (and of course, a big chunk of your business revenue).
If your pains have increased and if your process owners have started cribbing about business apps eating more of their time and delivering less that what they were already able to before deployment of the business apps.
If you are getting your customer pain areas from your customer calls and emails rather than your apps sending you timely alerts.
If your apps are strong in functionality but are built on age-old technology it would be creating a lot of troubles for your end users.
If you are doing lots of analysis, BI activities and analytics in a tedious manner and still not able to get the desired results in time.
If you are getting conflicting results from various sources.
If all this is happening on a regular basis, it is really high time for you to look into your legacy business apps and evaluate properly for concluding a decision for their revamp.