Dec 4 2019 10:37PM GMT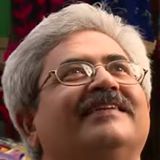 Profile: Jaideep Khanduja
Tags:
Don Boxley, CEO and Co-Founder, DH2i has put some very interesting remarks about two key developments he foresees in 2020 regarding Raspberry Pi, Software Defined Perimeters and cloud-based DR. Let's see them one by one.
According to Don, Enterprises will combine Raspberry Pi (RasPi) and software defined perimeters (SDP) to create secure low-cost IoT networks. He says,
"All over the world, people are using Raspberry Pis (RasPi) to learn about and build Internet of Things (IoT) devices. Raspberry Pi is a great platform for IoT – its a very cheap computer that runs Linux and provides a set of open GPIO (general purpose input/output) pins that allow you to control electronic components. Software defined perimeter (SDP) software improves the security of data flows between devices by removing an IoT device's network presence, eliminating any potential attack surfaces created by using a traditional virtual private network (VPN). In 2020, enterprises will take advantage of the ubiquity of RasPi and the security of SDP software to enhance product differentiation with high value IoT networks."
Don emphasized that Smart endpoints and software defined perimeters (SDP) will transform cloud-based disaster recovery (DR).
He presents his views saying,
"Many organizations are pursuing a cloud-based Disaster Recovery (DR) strategy to achieve the business objectives of: 1. Getting replicas off-site and 2. Eliminating the cost and complexity of building and maintaining a DR site. But these DR strategies typically depend on a VPN to connect the on-premises source to the cloud-based target. That's a problem, because traditional VPN software solutions are obsolete for the new IT reality of hybrid and multi-cloud. They weren't designed for them. They're complex to configure, and they expose "slices of the network," creating a lateral network attack surface. In 2020, a new class of DR software with integrated SDP security will emerge to eliminate these issues and disrupt the cloud DR market. This new SDP-enhanced DR software will enable organizations to build smart endpoint DR environments that can seamlessly span on-premises and the cloud without the added costs and complexities of a VPN, and with virtually no attack surface."