Oct 26 2016 9:55PM GMT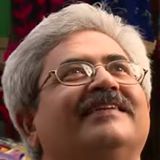 Profile: Jaideep Khanduja
Tags:
We are in conversation with Gary Watson, VP of Technical Engagement and Nexsan Founder. In the previous and opening post, he talks about his company Nexsan, company elevator pitch, and a brief description of key offerings. As we learned, Unified Storage Solution has become a bare minimum necessity of any enterprise. In fact, it has to be seamless and secure in all aspects thereby enabling connected workforce. As mobility is the key, the data must be accessible by all relevant stakeholders anywhere and anytime. But as the flexibility increases in technology and business, it elevates threats and vulnerabilities. Ransomware is one such critical issue Gary will be talking about in this post.
We proceed with our discussion with Gary below.
Q: Is ransomware a key concern for your customers? How are they addressing?
Gary: We've had customers who had their data stored in Assureon, who lost no data and very little time during ransomware attacks as the architecture is highly resistant to malware of any sort. We also have customers using the snapshotting feature of our other storage products to provide a fallback position that allows restoration of data without the lengthy downtime of a conventional recovery from backup media. We have noticed an increase in the amount of ransomware that specifically targets snapshots, and while our systems have not as yet been targeted, we don't suggest snapshots as the only defense. Assureon provides a far higher degree of protection.
Apart from that, we tell our users to follow best practices including the use of anti-malware software, repeated training of users, and keeping patches up to date. Such conventional efforts certainly reduce the risk of an attack, but since something like a billion dollars will be paid to ransomware criminals during 2016, we can expect the pace and sophistication of the attacks to continue increasing for the foreseeable future. Our position is that the storage hardware needs to start taking some responsibility for protecting at least the unstructured data that is unlikely to change, and we plan to continue innovating along these lines.

We will be closing our discussion with Garry from Nexsan in the next post.