Sep 30 2019 10:52PM GMT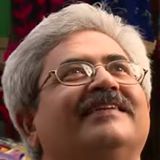 Profile: Jaideep Khanduja
Tags:
Building a Columnar Database on RAMCloud: Database Design for the Low-Latency Enabled Data Center (In-Memory Data Management Research) by Christian Tinnefeld
This book examines the field of parallel database management systems and illustrates the great variety of solutions based on a shared-storage or a shared-nothing architecture. Constantly dropping memory prices and the desire to operate with low-latency responses on large sets of data paved the way for main memory-based parallel database management systems. However, this area is currently dominated by the shared-nothing approach in order to preserve the in-memory performance advantage by processing data locally on each server. The main argument this book makes is that such a unilateral development will cease due to the combination of the following three trends: a) Today's network technology features remote direct memory access (RDMA) and narrows the performance gap between accessing main memory on a server and of a remote server to and even below a single order of magnitude. b) Modern storage systems scale gracefully, are elastic and provide high-availability. c) A modern storage system such as Stanford's RAM Cloud even keeps all data resident in the main memory. Exploiting these characteristics in the context of a main memory-based parallel database management system is desirable. The book demonstrates that the advent of RDMA-enabled network technology makes the creation of a parallel main memory DBMS based on a shared-storage approach feasible.
About the Author
Dr. Christian Tinnefeld received his B.Sc. and M.Sc. degrees from the Hasso Plattner Institute at the University of Potsdam, Germany, where he also pursued his doctoral studies. His main research interests are In-Memory Databases and Cloud Computing. In the former area, he has been collaborating with SAP for six years and contributed to initial concepts of the SAP HANA database. In the latter area, Christian has been collaborating with the RAM Cloud Project at Stanford University, California, the USA for three years.