Aug 30 2018 8:20PM GMT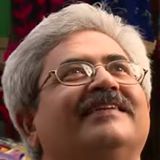 Profile: Jaideep Khanduja
Tags:
In my previous post, I listed a few quotes on quality. These quotes carry a lot of weightage in today's business and professional life. In fact, these quotes are rather more relevant in today's more competitive and stressful environment. I will continue with a few more in the same context in this post. Here we go.
"The first job in decision making is to find the real problem and define it."
Peter Drucker
Most of the times we are not aware of the real problem we are trying to address. That means the solution you are heading to is not leading to the resolution of the actual problem. As a result, all the efforts are a waste. On the other hand, this actual problem will keep widening. This, in return, will lead to a chaos.
"Quality improvement is a fragile process. All major processes are."
Edward Sallis
What it means is that quality improvement needs utmost importance. Logically, it should be the top agenda of every organization.
"We are what we repeatedly do. Excellence, then, is not an act, but a habit."
Aristotle
It takes a lot of practice and a lot of effort to follow good practices. Once they become a habit, you don't need to remember them. They automatically start happening.
"Quality isn't expensive; it's priceless."
Anonymous
Of course. You can't buy quality. You need to inculcate it. It has to be in the blood of every individual of an organization. Only then the whole organization excels. Otherwise, it remains limited to a few individuals and departments in the organization.
"The market is never saturated with a good product but it is very quickly saturated with a bad one."
Henry Ford
Quotes on Quality
How trues it is in the context of an organization, a product, or an individual. As long as you are delivering the best, you are in high demand. The moment you degrade, there is a steep fall in demand. Hope you like these quotes on quality.