Nov 19 2018 12:03AM GMT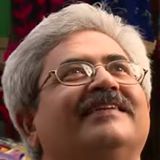 Profile: Jaideep Khanduja
Tags:
If you want to measure the depth of technology, reliability, trust, and relationship in a solution providing organization, you need to look at the size and scale of its customers. Quobyte is the best example in this regard having wide acceptance on a global front for their state-of-the-art storage solution for any size data centers across the globe. UK Science and Technologies Facilities Council, earlier this year, deployed Quobyte to manage JASMIN Super-Data-Cluster that sizes to more than 40 Petabytes of storage. The reason for this is its massive scalability, operational ease, and unmatched performance. JASMIN is accessed globally by thousands of its users to search, manipulate, and analyze data. Around 1-3 PB of data is processed on daily basis. Quobyte's Data Center File System empowers it to unify its file, block, and object storage datasets in a centralized system of more than 11,500 cores on around 600 nodes.
Earlier this year, NEC Deutschland GmbH, a leading HPC solutions provider partnered with Quobyte to develop and deploy a complete storage solution stack for HPC workloads that are based on NEC HPC hardware and Quobyte's Data Center File System software. This solution, in turn, empowers enterprises and researchers a cost-effective and high-performance storage system. This system is easy to configure in terms of performance and capacity modules to ensure excellent operational efficiencies of hyperscales to HPC workloads. No other solution can match this massively scalable modern file system to manage any kind of storage architectures. This is, in fact, a highly configurable system that has a capability of easily scaling to hundreds of petabytes without putting an extra load on administrative costs yet managing large streaming workloads and handling millions of small file workloads. That is the beauty of this remarkable system.
Quobyte can manage hundreds of petabytes of data easily
Earlier this month, Actapio Inc. selects Quobyte to provide the best of the storage platform for its data centers. Actapio Inc. is a U.S. subsidiary of Yahoo Japan Corporation and thus is also commonly known as Yahoo! Japan. The internet giant with a massively scalable and fault-tolerant storage infrastructure was seeking the best possible data center file system and storage platform and thus ultimately zeroed down to Quobyte. On November 14, at OpenStack Summit – Berlin, Yahoo! JAPAN presented their deployment of OpenStack with Quobyte.