Jan 11 2015 10:28PM GMT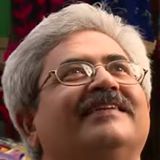 Profile: Jaideep Khanduja
Tags:
This is a task management tool that allows to work collaboratively among different team members despite their geographic differences. The beauty of this product is that it builds tasks in a tree-type model and hence helps you in planning and organizing tasks in a better way. The product is called Quire and if you have not put your hands on it, you can give it a try. The project task management becomes simpler and easily manageable while using this tool.
You don't require a special training to use this tool and can easily manage your tasks (daily or periodic), team's task management, project management and effective planning in organizing and getting quick results. The visual presentation of your tasks in collaboration with your teams changes dynamically in real time as and when anywhere any changes happen. User interface is quite intuitively designed in such a manner that the tree structure model helps you in recognizing tasks and sub-tasks in a clear manner without any extra efforts.
Definitely, a project manager, team manager or product manager would always like to like to have a clear picture of tasks in hand, sub-tasks bundled with a particular task, and each task/sub-task mapped to who it is allocated to. A real time, at a glance, clear visual presentation is always going to help to manage and organize them. That is where you can easily bank upon to manage and organize your tasks buckets.