Aug 30 2018 7:40PM GMT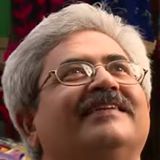 Profile: Jaideep Khanduja
Tags:
The source of these beautiful quality quotes is ASQ. In fact, there are a plenty of quotes there. I am picking those I find relevant to today's work life.
"Creativity is thinking up new things. Innovation is doing new things."
Theodore Levitt
"Quality improvement at a revolutionary pace is now becoming simply good management."
A. Blanton Godfrey
"Error is always in haste."
Thomas Fuller
"We can be creative in our approach but never compromising in our quality."
Jim Nelson (Lonza)
"Failure is simply a reason to strengthen resolve."
John W. Gardner
"The greatest of faults is to be conscious of none."
Thomas Carlyle
"Great things are not done by impulse…but by a series of small things brought together."
Vincent Van Gogh
"The best way to understand your customer is to become your customer and walk a mile in his shoes."
Ian D. Littman
"Effective statistical process control is 10% statistics and 90% management action."
John Hradesky
"If there is one consistent lesson from those who have led this effort [toward continuous improvement], it is that there is no universal strategy for success."
V. Daniel Hunt
"Changing the culture of an institution is a slow process, and one that is best not rushed. If the effects of TQM are to be lasting, people have to want to be on board."
Edward Sallis
"The key is to get into the stores and listen."
Sam Walton, Founder of Walmart
"All progress is precarious, and the solution of one problem brings us face to face with another problem."
Dr. Martin Luther King, Jr.
"A 'problem' is the distance between where you are now and where you could be, no matter how good you are now."
Townsend and Gebhardt
"If you cannot solve the real problem, change it into one you can solve."
Mark Kac, mathematician
Hope you agree that these quotes make a lot of sense in today's world of high competition.