Nov 25 2012 2:38PM GMT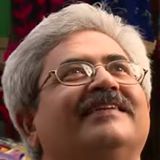 Profile: Jaideep Khanduja
Recently there was a new in papers circulated around San Francisco. This was regarding an exemplary achievement attained by the District Inspector of Air Quality Management Department of Bay Area which has been recognized and acclaimed by the California Air Pollution Control Officers Association (CAPCOA). Sal Rueda, the district inspector of Bay Area AQM, has been awarded Rodney Swartzendruber Outstanding Inspector Award 2012, by the Enforcement Managers' Committee of CAPCOA. This Committee of CAPCOA Enforcement Managers give Rodney Swartzendruber award every year to the persons working in Quality Field for their outstanding achievements during the year.
Sal Rueda, who works for Bay Area Dsitrict, one of the state's 35 airs quality management districts, has been recognized for demonstrating outstanding performance consistently thereby contributing significantly benefiting effort being done by air pollution control boards. Sal had been working towards reducing diesel particulate matter in his district that falls near the Port of Oakland. He has been successful in limiting the negative health impacts of diesel particulate matter that was affecting the health of the community living in and around West Oakland. Some of the qualities that have made Sal to win this award are – his dedication, focused approach, able to speak and understand multiple languages, engaging well with different stakeholders involved including truckers and regulatory authorities, and good communication skills.
Probably with this kind of skill sets, any quality control person can win over toughest of the situations.