Sep 23 2009 10:00AM GMT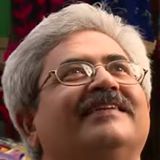 Profile: Jaideep Khanduja
A software project has to undergo various stages before reaching the final stage of customer sign off. At each stage of the project there are certain set of documents that are maintained by the project team for internal or external purposes.
These documents are prepared by various team members – by business analysts, by coders, by project manager, by testers and by other managers.
The Quality and maturity of documents straightaway tell about the health of the project, the team, the management, the product and the progress. It tells clearly about the intentions behind the documentation – that if it is merely a formality or it is really meant for helping the project progress.
And it is not difficult to ascertain the intentions after going through the documents maintained or being maintained during the project.