Apr 28 2012 7:24PM GMT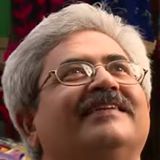 Profile: Jaideep Khanduja
Tester is running n number of test cases to build a confidence over test lead that testing on product is being taken care of in most professional way, with complete coverage of all scenarios. Test lead gets satisfied and after few test runs, the product becomes ready to launch.
Product is working fine and ultimately it is put on production server after all UAT activities are formally closed. Usability is one of the factor that goes with feeling of the user rather than the appearance on screen. It might, though cover appearance, navigation, layout, design, and overall comfort it gives to the user.
Not all users will have same feelings about a product. Depending on how much one is required as an end user to delve in the usage of product, one will start looking at it or rather will start feeling it when it is being used on a regular basis.