Jan 18 2014 2:36AM GMT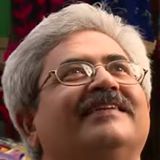 Profile: Jaideep Khanduja
Quality is not a "one department" or "one person" baby in an organization. It is a mission that has to be followed by each and every person of the organization working at any level right from the office boy, pantry boy, helper, up to the top most level. Quality can not speak different languages or having different meanings in a team, project, or the organization. It is a culture. It is a definition of life within the organization.
Quality has to be built on regular basis. It is not like a building of the organization that is built and you start sitting and working inside it. It is a building of indefinite size, indefinite scope but with a clear cut, crisp, measurable and adoptable mandate. It cannot be enforced to anyone. It has to be exemplified and demonstrated by each and every brick in the wall – meaning by each and every person in the organization. Quality in a never ending journey but on a definite path and a definite target to achieve.
If above level is achieved in any organization, there can be no hurdle in its way to reach at the top.