Aug 30 2018 10:39PM GMT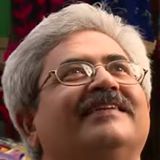 Profile: Jaideep Khanduja
Tags:
Quality control and enterprise should be a synonym to each other. No enterprise can survive without quality control. In fact, quality control should be a habit that happens automatically. It should not be for other's sake. It should be there in the blood of an enterprise.
"Quality control is applicable to any kind of enterprise; in fact, it must be applied to every enterprise."
Kaoru Ishikawa
"The biggest challenge in maintaining a quality management system is ensuring consistency in established practice, in a consistently changing business environment."
Sng Yang Seng, senior manager, quality assurance, LSG ST Electronics
"Unless the problem is prevented from happening again, the root cause is just a theory."
Govind Ramu, Program Manager, Google, Mountain View, Calif.
"Quality is when customer satisfaction goes far north and when scrap and rework rates go way south."
Paul Tang, quality and project manager
"Preaching quality won't help."
Hammer and Champy
"Our reputation for quality is only as good as our last machine or our last customer call."
Frank Cary
"Organizational excellence is not about the management of quality. It is about the quality of management."
Haim Berman
"The price for ignoring the impact of design on service can be staggering."
Davidow and Uttal
"The team concept conveys the message that PQI (Productivity and Quality Improvement) is everybody's business."
John Hradesky
"Despite what the textbooks say, most important decisions in corporate life are made by individuals, not by committees."
Lee Iacocca
"High-quality companies treat their human resource as a resource, not a commodity."
Steven George
"Compliance is an intended consequence of quality."
Paula Burdick Parsons, CMQ/OE
"Quality is when the customer returns and the product does not."
Tim Robertson
"We only get one chance to do it right the first time."
Jeffrey S. Schiopota, Aspire Brands
Quality Control and Enterprise go hand in hand
"Develop a healthy disrespect for the impossible."
Gene Hoffman, SuperValu Inc.