Jan 19 2014 12:17PM GMT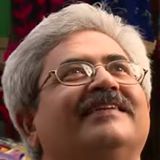 Profile: Jaideep Khanduja
Imagine a scenario when quality is sitting in isolation with no information about what projects are in pipeline at what stage and what is the plan of things coming into their kitty for testing and QC approval. Gone are the days when this used to happen. Quality has to be part of all stages of Project Management now. Right time to allow them to peak inside the door is Business Analysis stage when a team of business analysts is about to sit with the business stalwarts of customer business for finalizing the business requirements and current scenario. A quality gut at this stage if is part of the team can start absorbing the right kind of energy to drive it till the final stages.
Quality guy might have different set of questions in mind that could be raised during analysis stage. If he is not part of this stage and later gets a document of analysis and requirements from BA team, it might be a postmortem and might not simulate the queries from Q perspective that could have arisen during real scenario, provided he be the part of it. Similar kind of scenarios where QC team gets isolated (or is made to do so) is the development phase when developers are discussing, developing and performing unit testing.
A Quality person at this stage equally engaged in all kind of developmental and requirement discussions could act as a boon for the product as the absorption of crux of customer business is already settled in his mind and during final QC testing all this wisdom could become handy.